Strengthening the healthcare workforce in the Finger Lakes Region
LEARNING MANAGEMENT SYSTEM
The FLPPS LMS has become a valuable community asset that is leveraged by a growing number of partners in the Finger Lakes region. The course catalog continues to expand in response to the training needs of our partners and community and has the functionality to link into other LMS and training systems for external content, such as training offered by the NYS Center for Practice Innovations.
The GRHHN Resource Library provides a wide variety of job aids, policies, procedures and trainings. In addition to the materials offered in the resource library, we encourage you to view the LMS Course Catalog which contains eLearnings, classes and webinars on a wide variety of topics relating to Care Management, Professional Development and current training topics.
PLEASE NOTE THAT ALL POLICIES, PROCEDURES AND JOB AIDS ARE UNDER THE HEADING CALLED "RESOURCE LIBRARY FOR CMAs."
The library is accessible to Care Management Agencies and Direct Care Managers. Log into the GRHHN LMS using your credentials or register for a free LMS account from the login screen.
After logging into the LMS, the Resource Library will be on your home dashboard page, at the bottom of the screen, as shown in the image.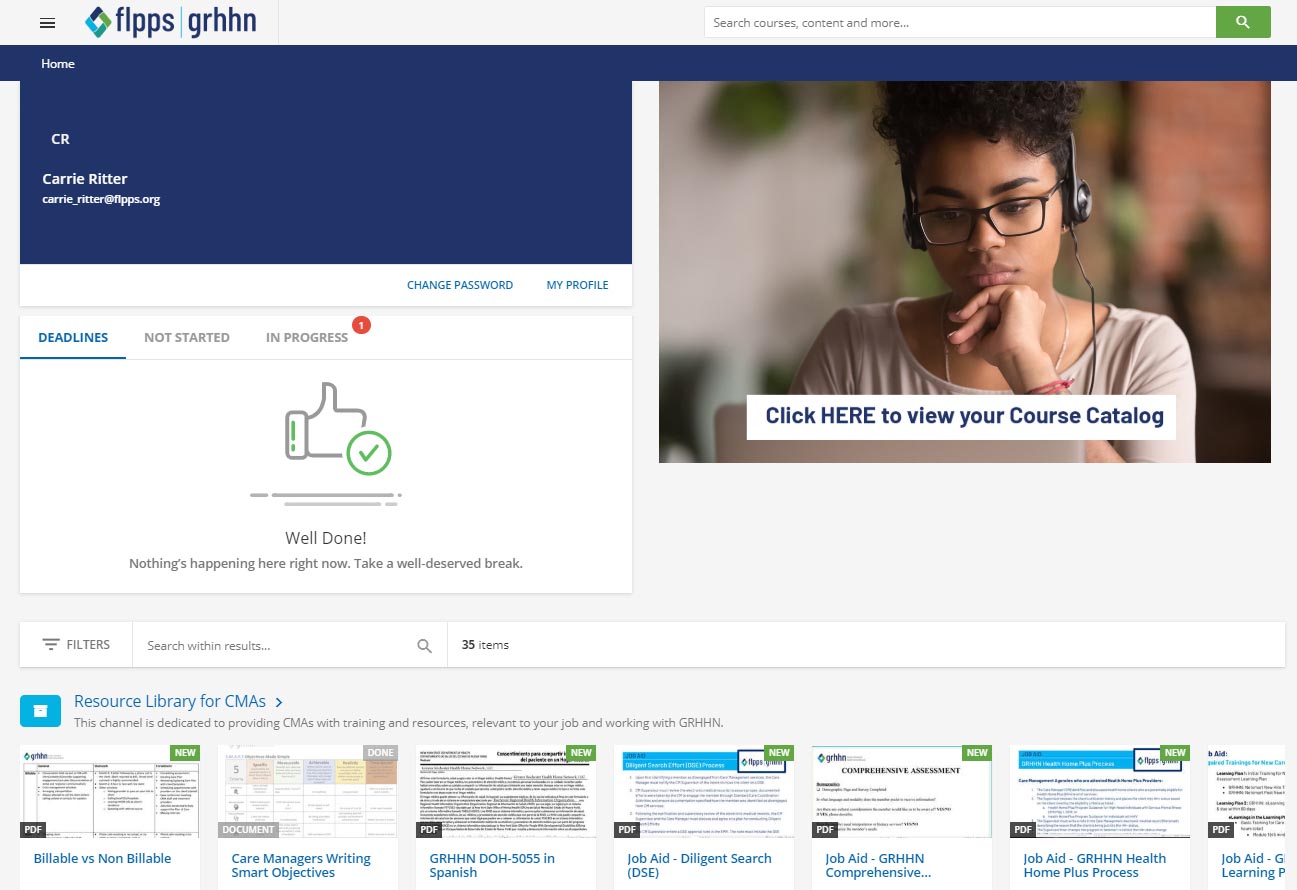 Make an online care management referral or call 585-350-1400 if you have any questions.
Referrals can also be submitted to GRHHN via fax at 585-978-7714 or sent via secure email to grhhnintake@flpps.org
Patient consent is required (verbal consent is acceptable).